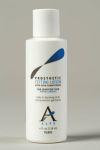 Juzo ALPS Fitting Lotion - 4 ounces Compression Stocking Donning Aid
Juzo ALPS 100% Silicone based Fitting Lotion with Skin Conditioner. Smooth, silky lotion that aids in the application of your compression garment. Highly recommended!


• 100% Silicone Based
• 4oz. Bottle
• Hypoallergenic
• Ideal for sensitive skin
• Leaves skin smooth and silky
• No greasy residue
• No odor
• No dyes
• No perfumes
• Helps your compression garments go on and come off easier.