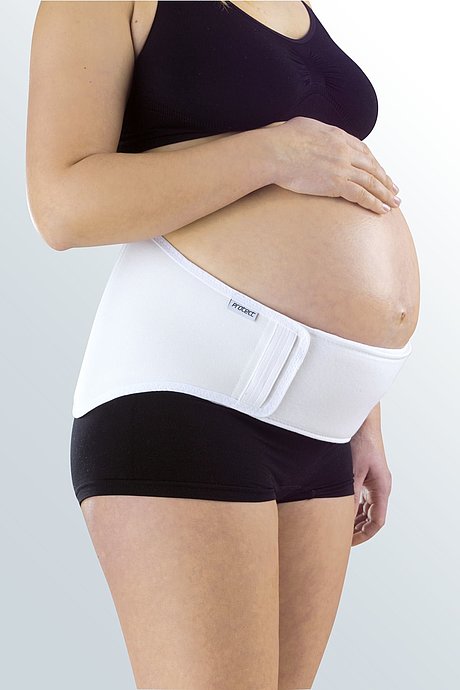 Medi Protect Maternity Belt
Integrated stabilization rods in the lumbar region and the adjustable tension of the tension straps reduce the frontal strain that is caused by the increasing weight of the abdomen Relieves pressure on the abdominal wall, the pelvis and the spine.
Fully adjustable, simple fastening ensures maximum comfort.Polyester, cotton, polyamide, elasthan, synthetic leather. Available in three sizes, in white only.