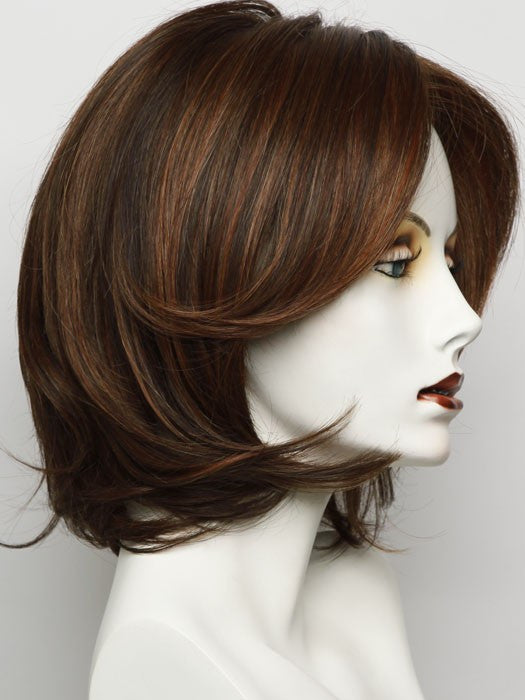 Raquel Welch Upstage Cinnabar
Upstage by Raquel Welch is the layered bob, perfected. It's defined by innovation, versatility and classic elegance. This sophisticated hairstyle features a 100% hand-tied cap, monofilament top and ready-to-wear lace front. These features create supremely natural comfort and movement, a natural looking hairline and the appearance of natural hair growth. And Tru2life heat-friendly synthetic fiber allows you to use heat tools to create a flawless look. Upstage has been a best-selling customer favorite for years.
SPECIAL FEATURES
• Sheer Indulgence Lace Front – Virtually invisible sheer lace front that gives you a natural looking hairline and amazing off-the-face styling versatility. 
• 100% Hand-Tied Cap – Each hair is individually hand-knotted to the base, allowing for supremely natural movement. The cap is comfortable and soft – ideal for sensitive scalps.
• Monofilament Top – Hand-knotted to create the appearance of natural hair growth where the hair is parted, the full mono top allows for parting versatility. 
• Tru2Life Heat-Friendly Synthetic Hair – Ready-to-wear, pre-styled and designed to look and feel like natural hair, it can be styled with heat tools. 
• Adjustable Velcro Straps – Allows you to loosen or tighten the cap up to a half inch for the perfect fit.